Housing tax: who has to pay?
Any person occupying a residential property on 1 January of the tax year is liable for housing tax. There are however exemptions, relief and rebates for this tax.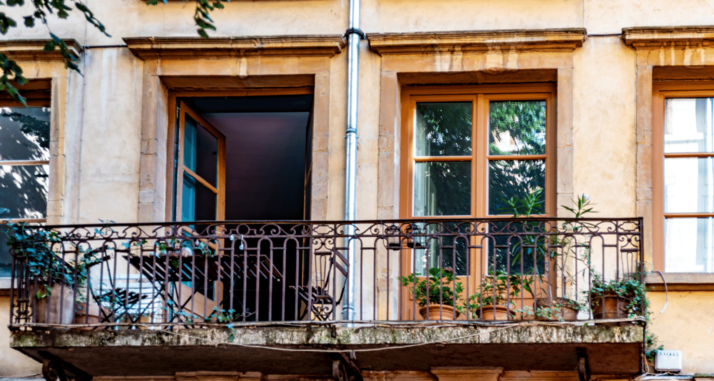 Housing tax, in brief
It is usually "raised" (collected) in September or October of the tax year. The amount varies according to the rates enforced by the local authorities (the city where you live), the rental value of the accommodation and the tenant's income.
If you have difficulty paying, you can negotiate a deadline with the tax office. They can grant deferrals or even a partial rebate.
Any person occupying a residential property on 1 January of the tax year is liable for housing tax.
 
You do not pay housing tax if:
you live in a university residence managed by the CROUS
you live in a residence allocated for student accommodation, which is managed by an organisation under financial and occupancy conditions similar to those of the CROUS
you are living in a furnished room in the property of a person who is letting or sub-letting part of their residence ("lodging").
Who pays housing tax in an apartment-share?
In an apartment-share, one housing tax is levied, usually in the name of one of the occupants.
(2 maximum, jointly liable for paying the tax in this case).
Technically, this means that the other tenants do not have to pay the tax. Of course, you can arrange between yourselves to share payment of the housing tax, but this is a private arrangement. The tax authorities require one payment from one person.
Information on local taxation
Before disappearing in 2020, there is a strong likelihood that you might receive a rebate of +60% on your housing tax in September 2019 for a property occupied from 1 January 2019 - provided that your reference tax income is lower than €27,000. This is equivalent to a monthly income of around €2,000.
For example, for a housing tax of €1,000 calculated after the deductions made by the local authorities, you will pay €350 in 2019, then €0 in 2020. This case is valid for an independent tax return.
What if you come under your parents' tax return?
In this case, your parents' reference tax income will be taken into account, not yours. You can apply for tax relief by contacting your local public finance office.
You must enclose your parents' tax assessment with your application.
Paying your TV and radio licence fee
Another tax related to your accommodation is the TV and radio licence fee ("redevance télé").
You must pay the public TV and radio licence fee if you are eligible for housing tax and you occupy, from 1 January of the tax year, accommodation equipped with a television set or similar device.
It is used to fund the public television and radio stations - for example the TV channels in the France Télévisions group, the radio stations in the Radio France group, plus the INA - National Audiovisual Institute).
Under-21s or students under 25 covered by their parents' tax return are exempt.